I've finally convinced some people (poor suckers!) that my app has some relevance and they are keen to install it. Unfortunately the first person I tried to help install CountView it ran into a big fat error that I had never seen before. So, one day later I've actually tested the install myself (which I probably should have done in the first place) and I can now give you the full instructions on how to download and install the application.
1. Allow unknown source (ie. other than the Android Market to be installed):
First step is to let installation happen straight from your SD card. To do this from your home screen click then options/settings button, select Settings, select Applications and tick the Unknown sources check box accepting any warnings that it gives. You can uncheck this after you finish installing if you're worried about security.
2. Download the CountView installer:
The installer is called AndroidCountViews.apk
and you'll need to get this onto your phone so that it can be installed. The easiest way to do this is to probably open up your browser in your phone and find this blog page, click the link:  AndroidCountViews.apk
and whallah! you're done. Downloaded and ready for install. If that's no good then you can download it to your PC and transfer it using the USB cord.
3. Download a file manager application:
I've tried a couple of these and they've both seemed good. First on the list is Adao File Manager. The second is Android File Manager. You can find both of them on the market – just search by name.
4. Install the application:
Now that you've installed your file manager you'll be able to install the CountView APK. To do this open up your file manager of choice, navigate to the Download (could be in lower case – download) folder. This is where all your downloaded files from your browser go. Then just click on the AndroidCountViews.apk file that we downloaded in step 1, and install it. You can then open the application up and away you go.
You might want to add the icon do your desktop area so you can quickly retrieve it and see your stats but that's about it. The application will launch itself if you ever restart your phone and it should just sit away in the background checking when ever your screen comes on.
If you still find these steps a bit confronting and you don't want to help me beta test the application, then hold on a bit longer while I work on getting my Android Market page up. Aim is to have it up and running by the end of June. And here's some screen shots that you'll be seeing shortly: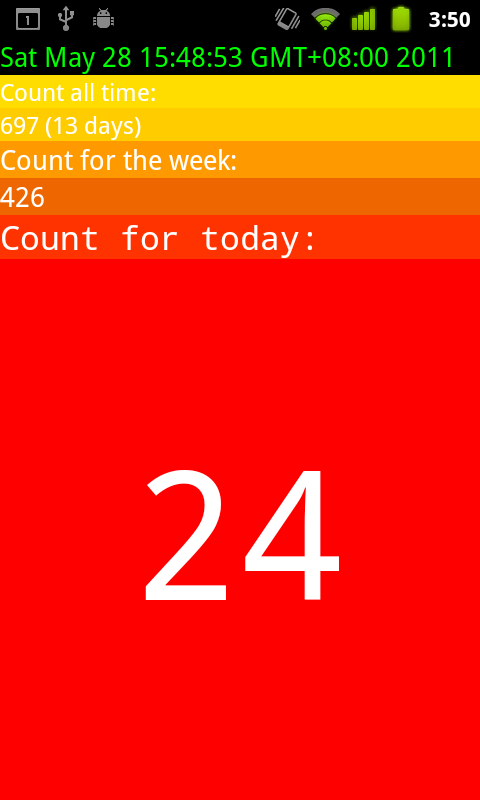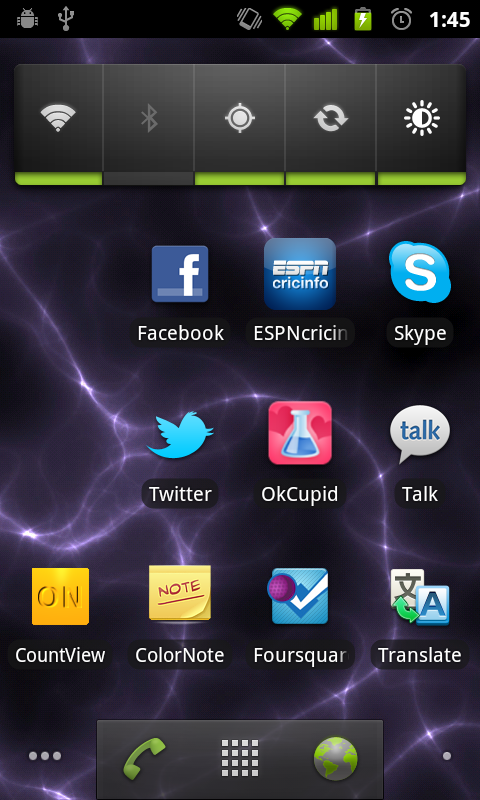 Edit: You can now get this off the Android Play store.