If you had three months to travel – money no object – where would you go and what would you do?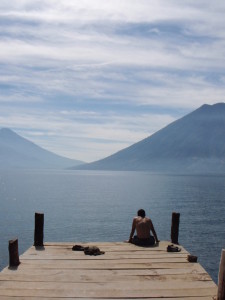 I learn't a very valuable less on my last holiday. It was that travel for me is not about seeing places, it is about experiencing places. I need time and leisure and friends and memories. I need to be part of the activity of a place.
And that makes fitting all I'd like to do in three months of travel quite difficult.
While we are sticking with three's I might just pick three locations. Costa Rica and my sloth brothers, a small slice of South America for some rain forests and wine and my love of cycling in Europe.
Costa Rica and My Sloth Brothers
I think most of those who know my have heard way too much about my sloth family and in particular my favourites Suri (yes, named after Suri Cruise) and Kitana (hopefully named after the Mortal Kombat character and easily the most aggressive sloth I've had the pleasure of meeting.)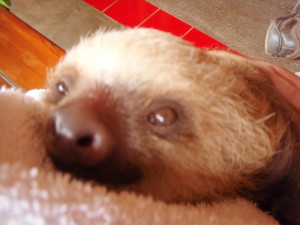 It's the perfect start to a holiday in that it is so relaxing. Sloths are slow (most of the time) and it's pretty hard not to get into the holiday groove with them as your primary partners in crime. I'm not sure how much else there is to learn but I don't think I would care. I could have a proper go at learning Spanish and the people and place just seemed eclectic. With a bunch of young backpackers being the main staff it hard the party atmosphere at sloth style. I'll need at least three weeks.
South America – Rain Forests and Red Wine
I don't think I'd start in the cities of South America. I'd like the opposite. Let me experience life as a person who lives and breathes the rain forest. I'll hang out with a tribe as they go about their daily business. I'd live with them, learn and probably suffer given I've just been softened up by a pack of marauding sloths. I'm aiming for three weeks.
From there I'm going off to learning something new – to dance. I've never really been taught but I think Buenos Aires might be the place. And if the night life is as good as it is said to be I'll have all night long to learn and hopefully love. In between times I'll drink wine, enjoy the marvelous food and enjoy the architecture. I think I might take up sketching as well. Three weeks of glorious fun.
Cycling Around Europe
I feel like I've already been away a life time but surely I have more of my three months left. Let's say I have four weeks more.
I'm just dreaming by this point but I like to think that I could cycle a fair way. Starting at Barcelona I'd go through France, Germany, Czech Republic, Slovakia, Hungary, Croatia. And there I would stop to enjoy the islands and the sun and wind down from another amazing holiday.