We organised to meet a photographer in Montenegro at a place called Kotor to do a post wedding photo shoot in June 2019. It's all the rage in Singapore to do a pre-wedding shoot but that seemed limiting in terms of locations or costs in that we'd need to travel before the wedding and then again for our honeymoon. Meeting a photographer somewhere, that from the tour guides looked pretty amazing, was a great solution.
And we were blown away. Thank you to Mariya Kulagina for looking after us and creating in this amazing short video from the final shooting location. We were never expecting a video as well as the wonderful photos.
Location 1: Gulf of Kotor
We originally went looking for a location that we'd seen another photographer use. While we didn't quite manage to re-create the photo the view was stunning and gives you a feel for the seclusion of the bay that Kotor is located on. The sea ahead turns to the left and out of sight leaving you surrounded by a bowl of mountains.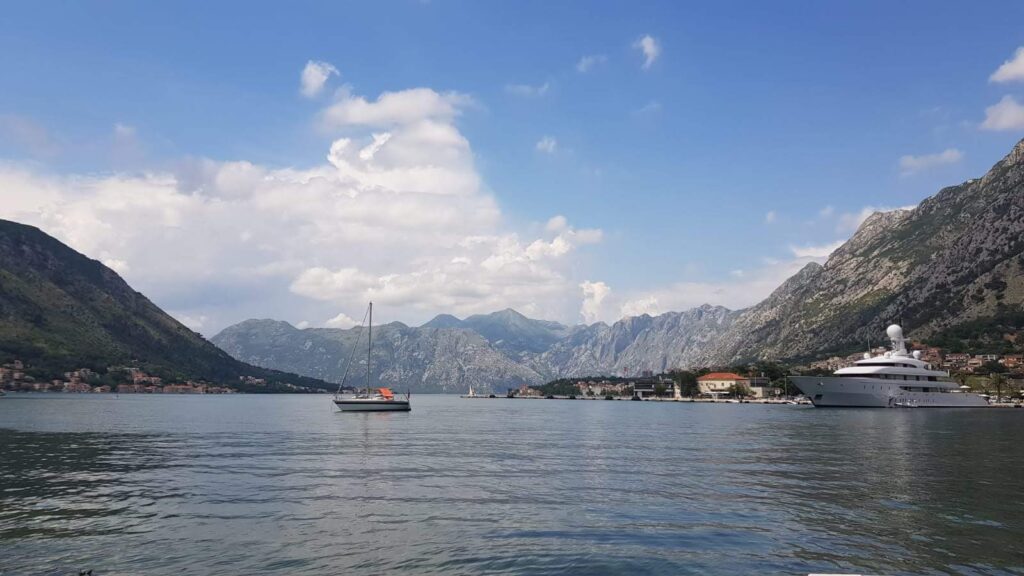 Location 2: Kotor Old Town
Kotor is a small town on the gulf of Kotor (an amazing backdrop) with a UNESCO listed walled old town. It's history goes a long way back and like most cities in the region it's been re-built many times over.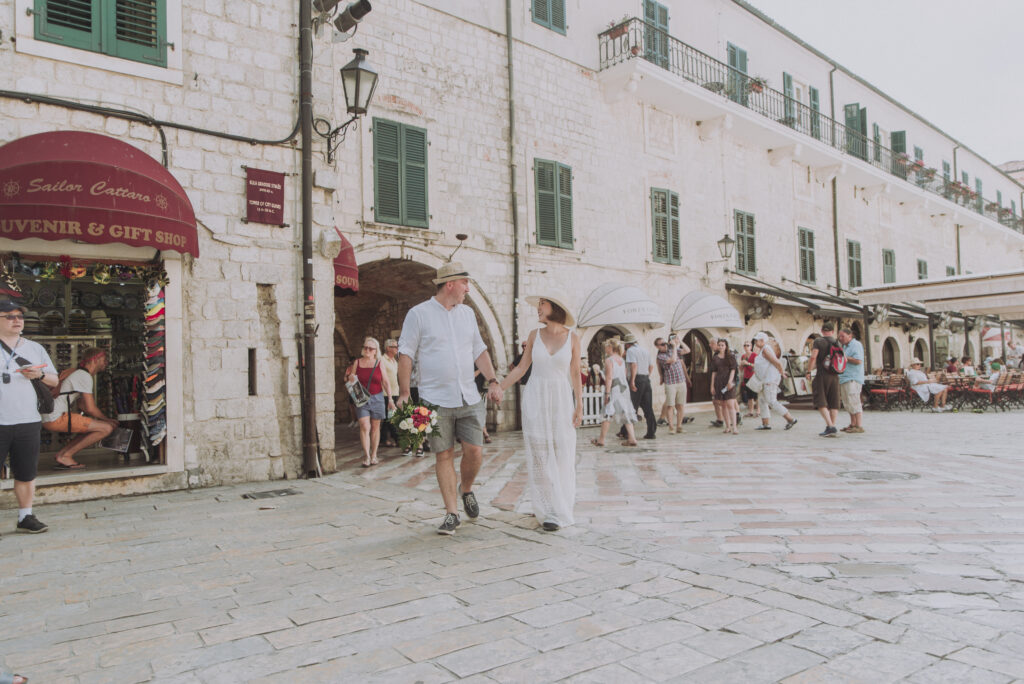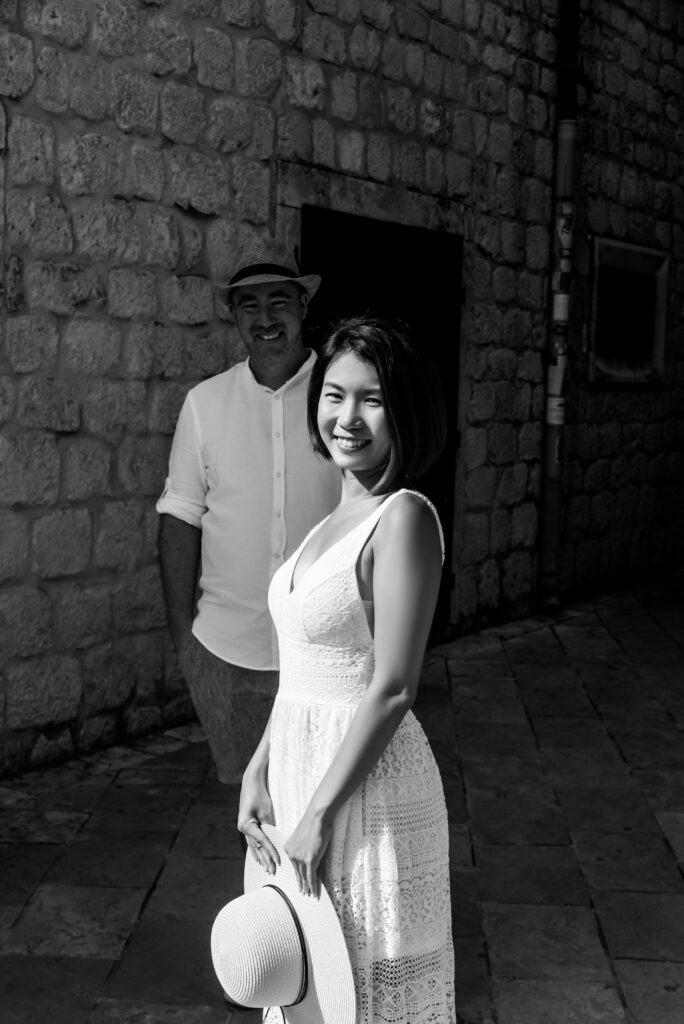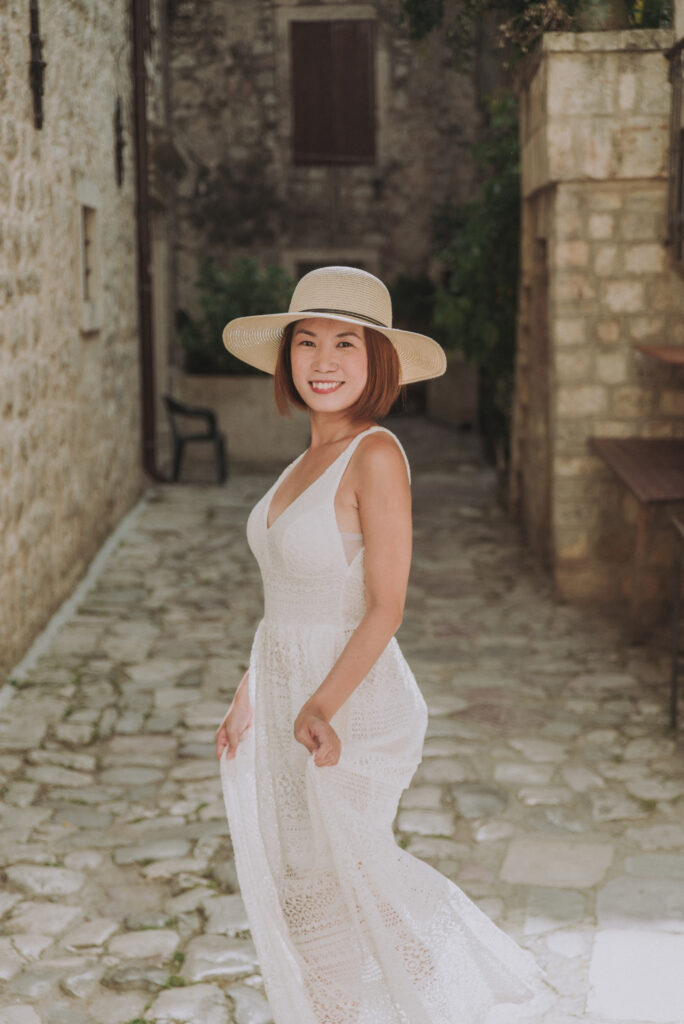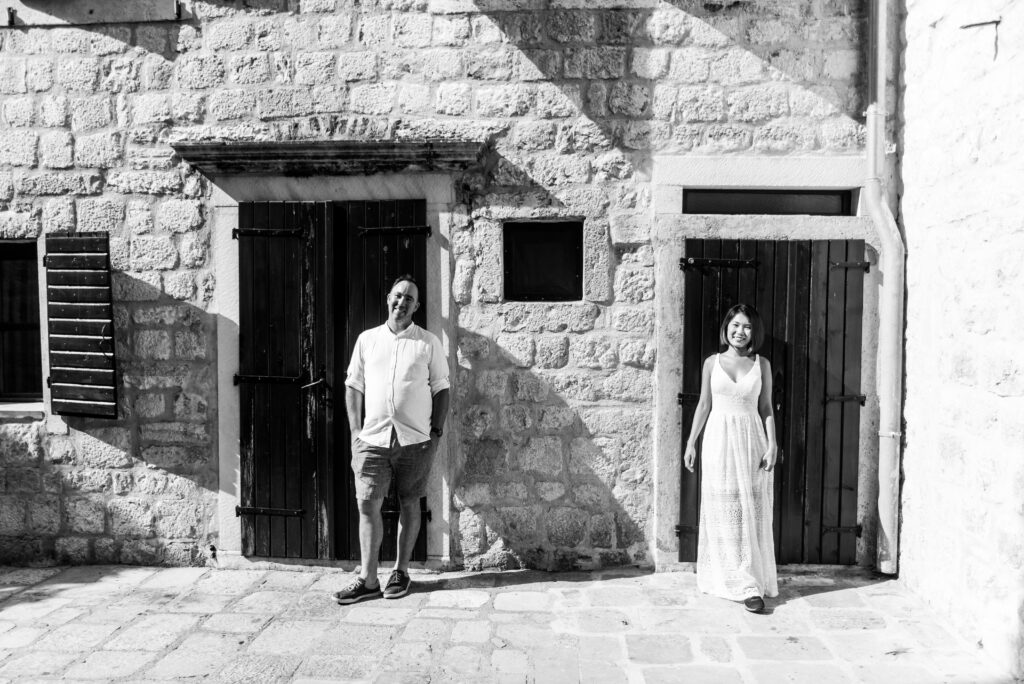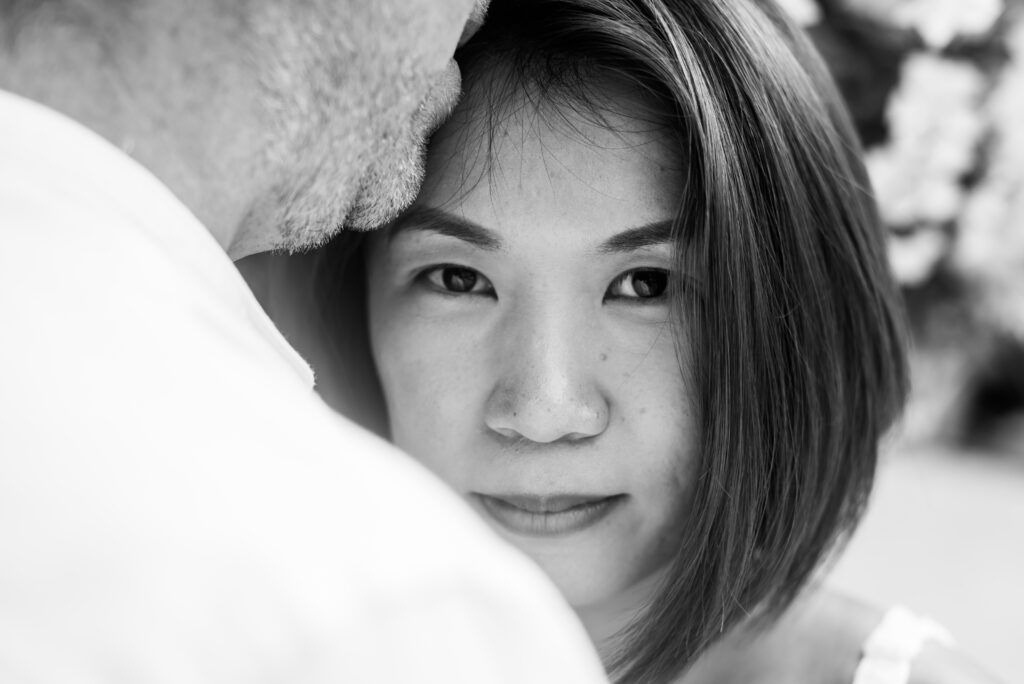 Location 3: Above Kotor
Less than five minutes up the hill from the old town Mariya led us to our second shooting location. This was fantastic with long grass, sheer mountains and a view over the city.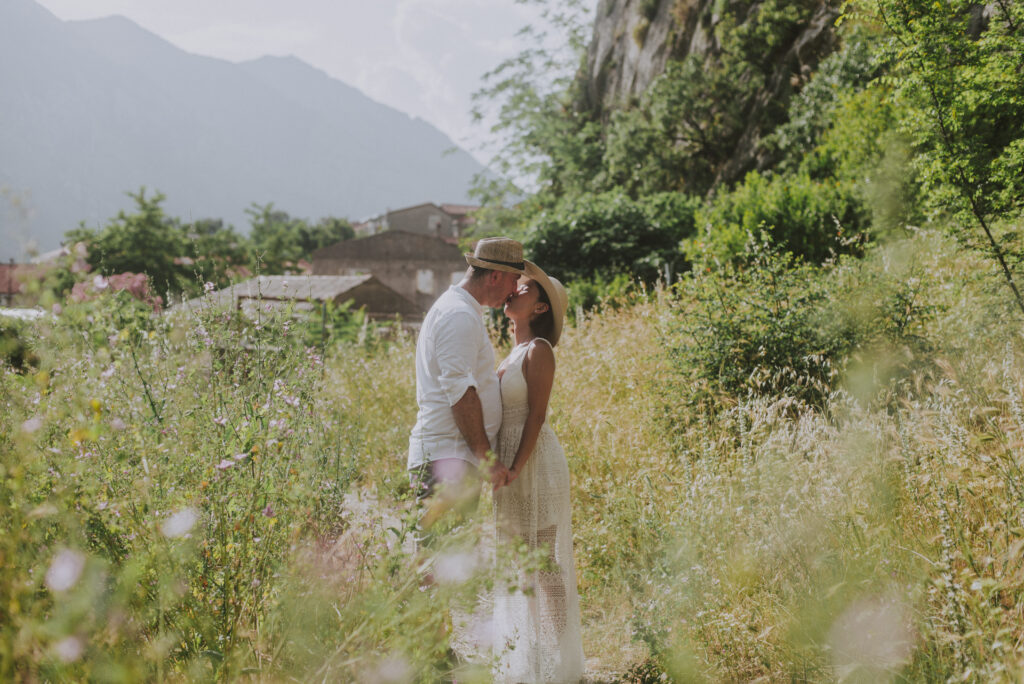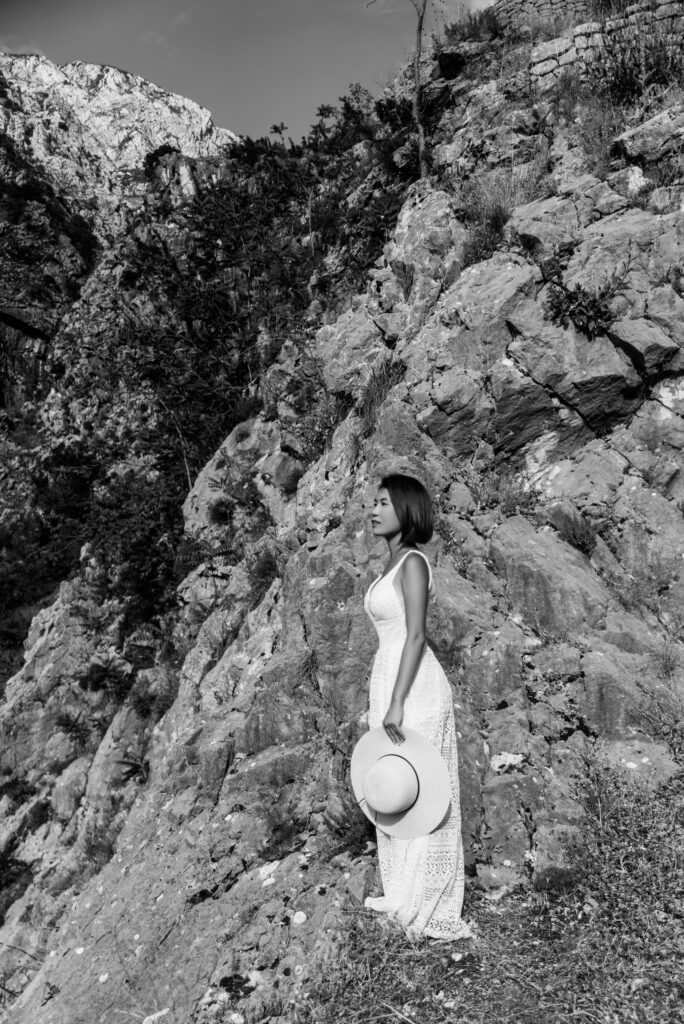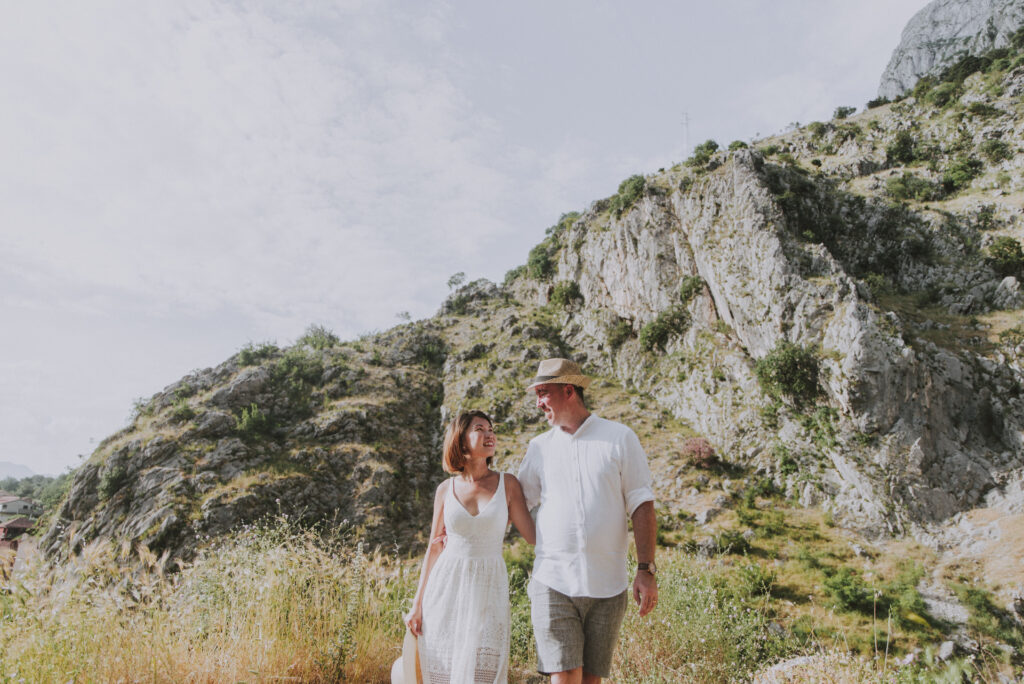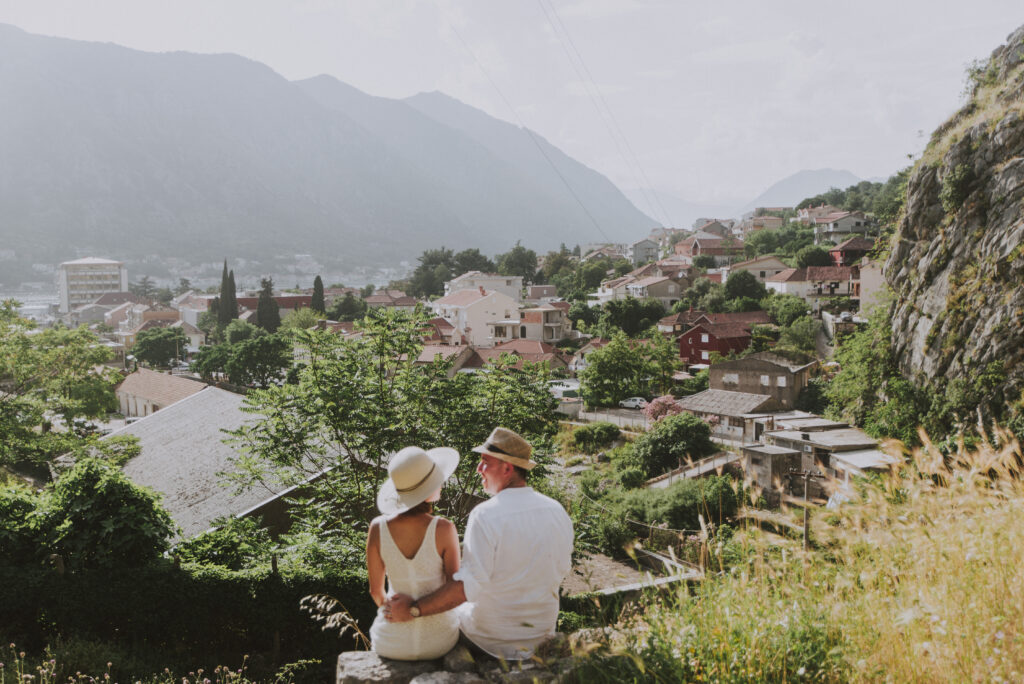 Location 4: Kotor Harbour
I'm sure in peak season there's a lot more luxury yachts along here but it was much nicer with some of the smaller sailing boats which don't block out the amazing mountains in the background.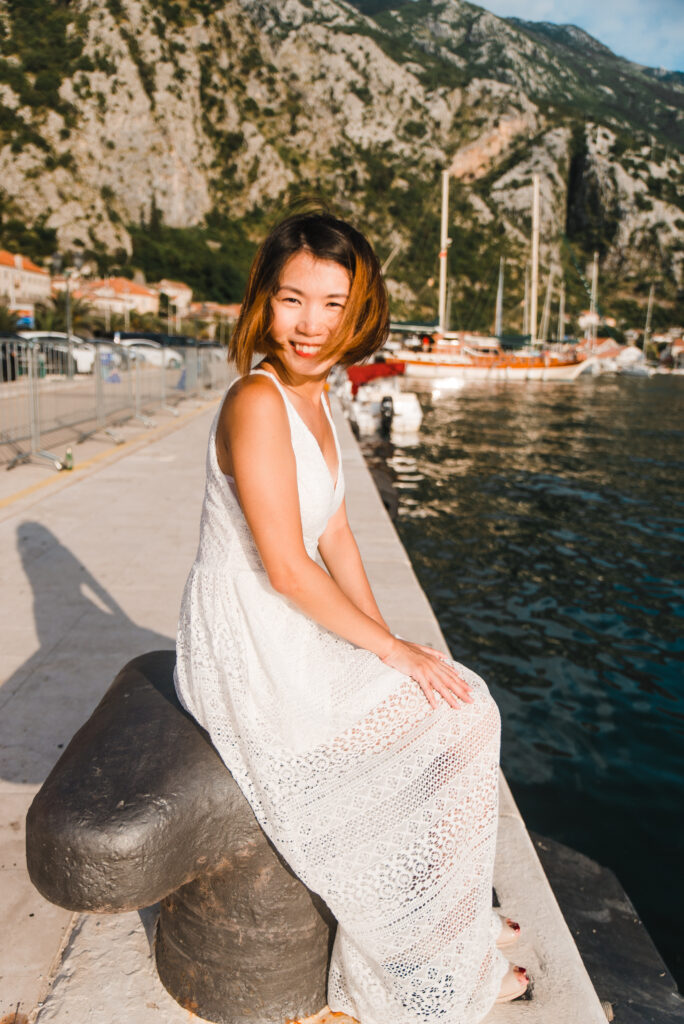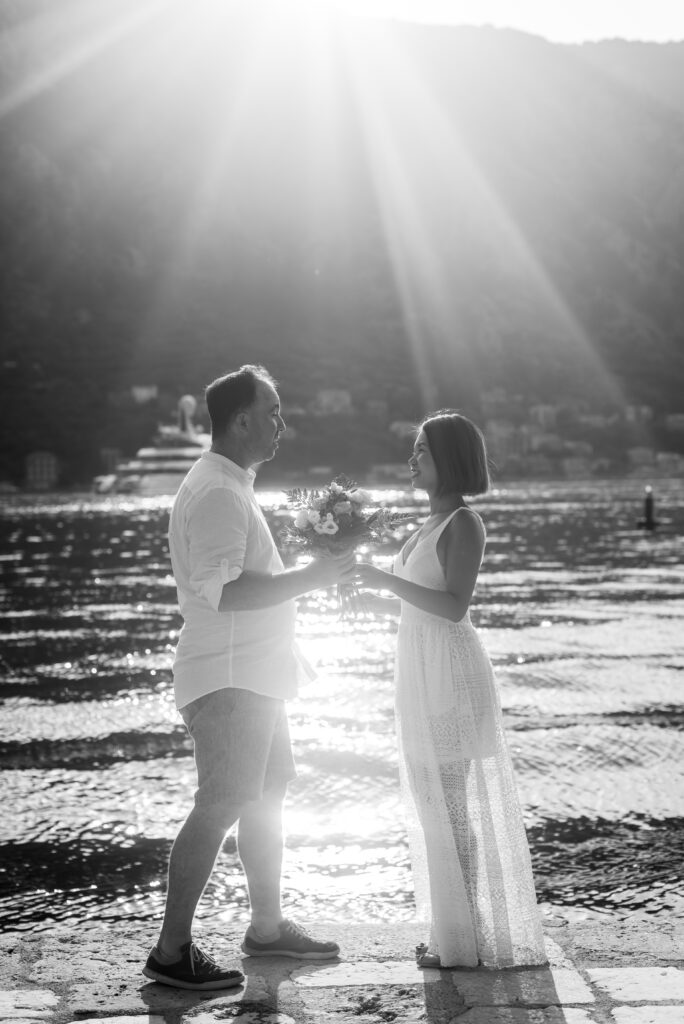 Location 5: Fortress Gorazda
And that leaves us with our final favourite location in Montenegro which was Fortress Gorazda. I'm not sure how Mariya had found this one as a location but it was amazing with a view back over Kotor and over the broader bay of Kotor and the narrows. The fortress itself is relatively modern but still turns out to have a pretty interesting history. Sunsets will never fail to make me happy.